This week is shaping up to be very spring like indeed.  Sunshine and warmer weather will always be a welcome sight in my book.  When the weather finally makes a turn like this, the local farmers always become more active. One of our newest partnerships will be with Hickory Nut Gap Farms in Fairview.  I am super excited about this partnership.  Jamie Ager is a 4th generation farmer at Hickory Nut Gap, growing up in a drafty old farm house, helping with the laying hens, sheep, cattle, and horses on the property alongside his three brothers, and parents John & Annie Ager. Amy Frey Ager, is two generations removed from her farming roots in Louisville, KY. She grew up in the suburbs of the city with an understanding of hard work and responsibility from an early age, thanks to her parents Bob & Melanie Frey.  These two have been producing some of the finest pasture raised pork I have ever had.  When I first made Jamie's acquaintance I took my kids out to the farm to see his operation.  I loved being able to show my children how proper stewardship of land and animals can benefit our community.  For more info checkout the website or make a daytrip out to their farm.
Weekly Specials
Umami Bomb 3.8.16
Heritage Farms Bacon double cheeseburger with Brasstown NC 100% grass fed beef, American cheese, Butter griddled potato bun, 
House pickles, and "secret" sauce. 
Lunch Special 3.9.16
Slow cooked Ashley Farms chicken with White wine, Mushrooms, Tomatoes, Capers, and Olives, Simply Buttered Carolina Gold Rice "Grits", Preserved Lemon
Weekend Dinner Special 3.11.16
24 hour Hickory Nut Gap Farms Pork Belly with Seared Scallops, Local Organic Miso-Carrot Puree, Anson Mills Rice Middlins, 
and Roasted Brussel Leaves
Have a great week, get out there and be the best you you can be.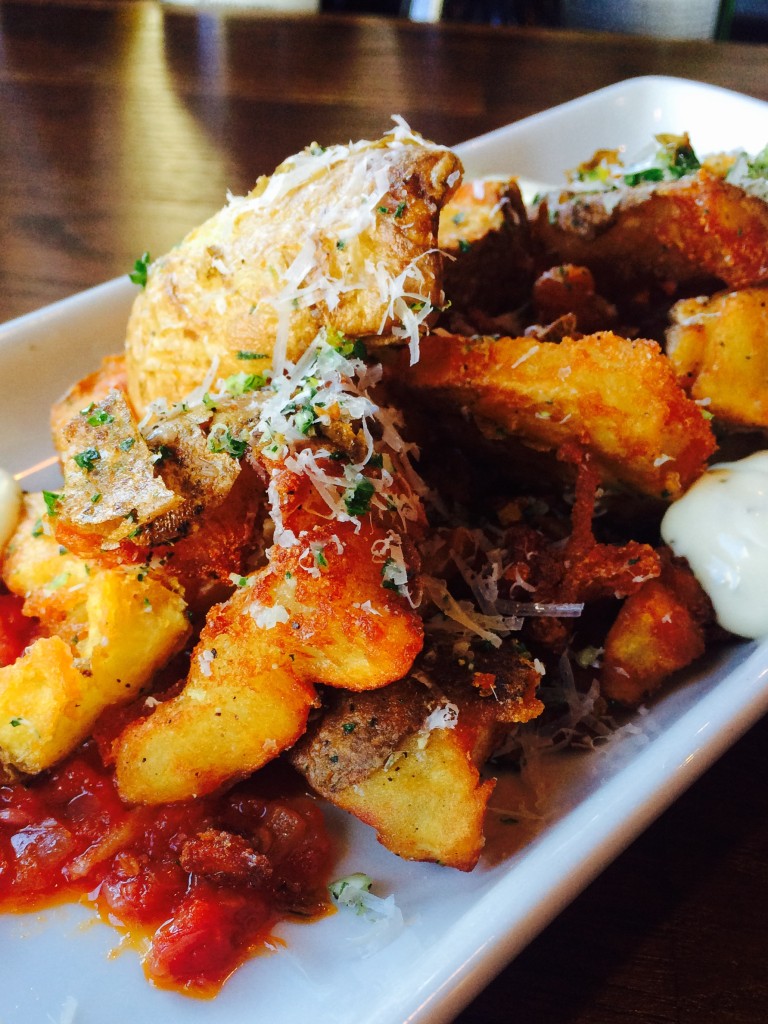 Patatas Sofrito: Crispy Smashed potato with Gremolata, Pecorino, Smoked paprika Sofrito, and Aioli