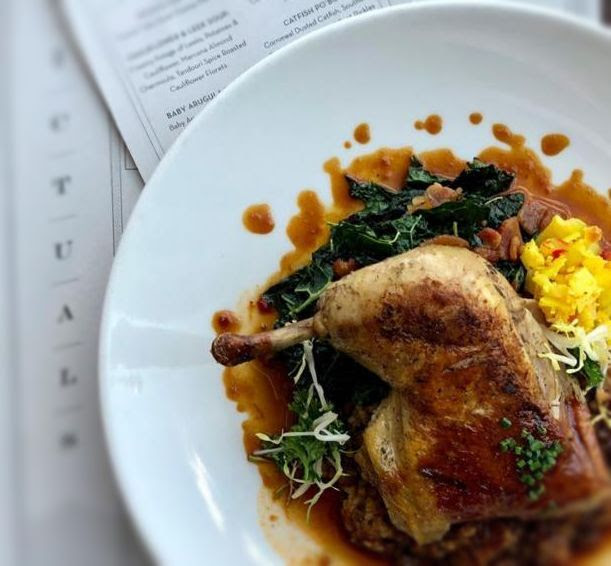 Comfort Special 4.3.19Duck a l'OrangeDuck Leg Confit, Crispy Goat Cheese Polenta, Garlic Wilted Spinach, Orange Demi Glace
It's middle of the week, you don't wanna cook but you are craving something seriously delicious without all the fuss. Bam! That's exactly what inspired our Comfort Food Wednesday dining series. We take familiar, classic dishes, give em a fresh make over and our own little twist and provide you with a perfect mid-week boost for your taste-buds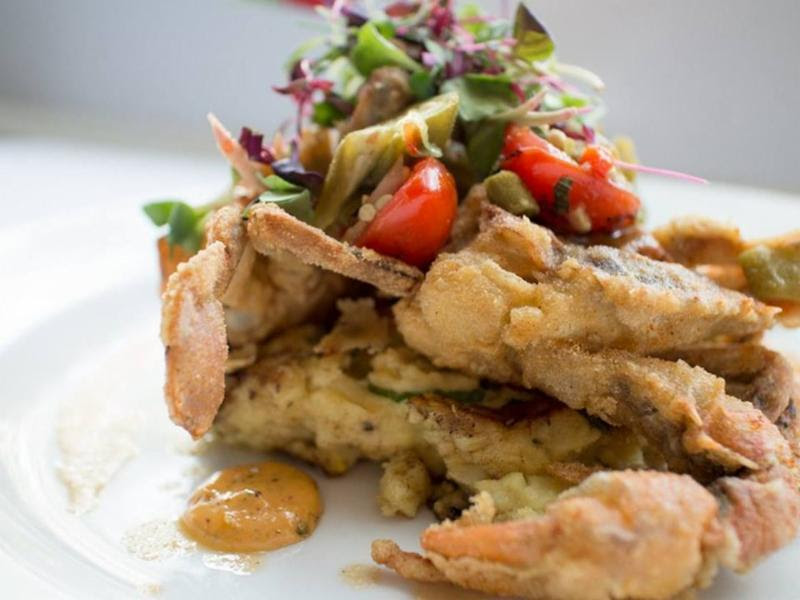 Spring is definitely starting to pop!!We are getting excited about what warmer weather brings us, and specifically what we can stick with a fork and plop in our mouths. Warmer waters have started the molting season for Carolina Crabs, aka Soft-shells!! We are in touch daily with our coastal partners in anticipation of these seasonal beauties. More info will follow

Also on our radar for this next seasonal transition, local strawberries, tender greens, rhubarb and one of our favorites, Henderson Co. Asparagus grown for us by Stepp's Plants in Flat Rock. This spring is shaping up to be truly delicious.